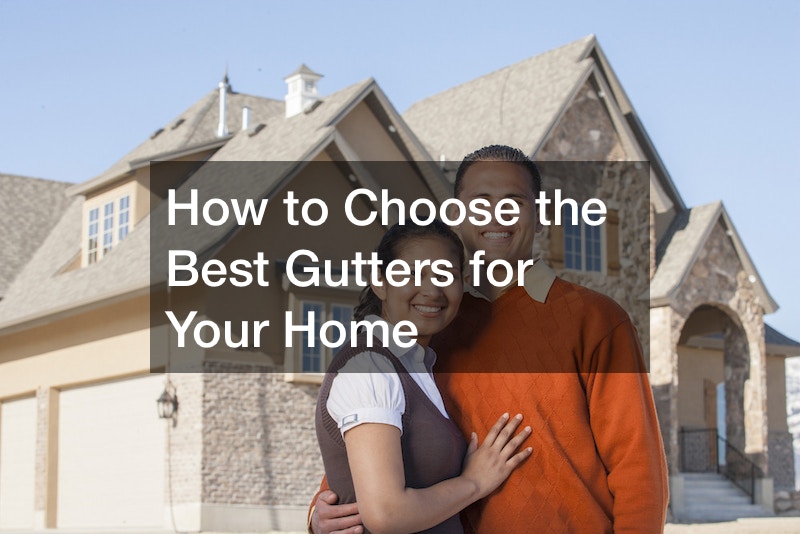 How to Choose the Best Gutters for Your Home
Gutters are essential to preserving your home's foundation and redirecting rainwater. Properly functioning, clog-free gutters can prevent water damage to your siding, roof, and yard. Professionals can perform gutter installations on your home that will last for years. Not sure which type of gutter is best for your home? Read below to discover the different gutter types.
Aluminum Gutters
Aluminum is a very popular material choice for gutter installations. They are lightweight, weatherproof, and rust-resistant. Aluminum is also easy to paint, which makes them customizable.
Steel Gutters
Galvanized or stainless steel gutters have many benefits. Galvanized steel gutters have an outer layer of zinc to prevent rusting while stainless steel gutters have a mixture of steel and rust-resistant chromium. Steel gutters are very durable.
Copper Gutters
Copper gutters are completely waterproof and can withstand all weather conditions. Copper gutter installations can last for generations if properly installed and maintained. Copper develops a green patina over time as the metal oxidizes.
Vinyl Gutters
Vinyl gutter installations are lightweight and inexpensive. The installation process is quick and painless. Vinyl gutters come in an array of colors to match your siding.
Depending on your budget, schedule, and design preferences, picking one gutter material over another will be easy. Contact your local gutter installation company for more information!
.